Products
Facebook
Home Field Cards & Games
Friday July 18th the new Magic 2015 Core Set comes out! And we have it for you at the cheapest price in town!
Come in and either pre-order your box before Friday or come pick one up on Friday for only $84.99!!!!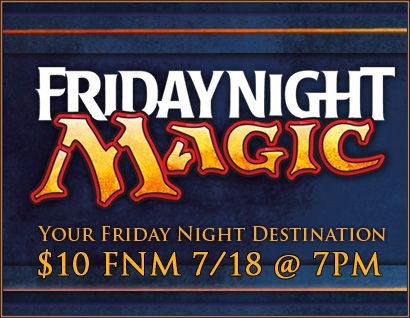 This Friday is our $10 FNM Standard tournament! Come in and join us for our prize support overload! For every $10 entrant we will put FIVE booter packs of Magic 2015 into the prize pool!
Signups start @ 6PM Tournament begins @ 7PM